FEBRUARY 13, 2020
The Great Mass of Canadian Evaluation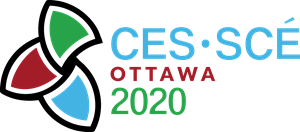 As of March 1st, registration for the Canadian Evaluation Society 2020 Conference will be open! With registration fees maintained essentially constant since 2014, the CES conference is a very good deal and should be at the top of the list of professional development and networking opportunities for Canadian evaluators.
The theme of the 2020 Congress is Evaluation utilization: achieving our potential?. The different interventions will discuss positioning evaluation utilization (the nature of the evaluation and its use, the diversity of forms and levels of intensity of use and the measurement of utilization), achieving utilization (mechanisms involved in achieving evaluation use) and questioning utilization (subversive aspects of evaluation utilization). With 28 pre-conference workshops on June 13 and 14, 15 thematic lunches on June 16, 3 plenary sessions and some 250 concurrent sessions of various natures on June 15, 16 and 17, as well as several social and networking activities each day, the CES 2020 conference will satisfy delegates' apetites.
Let's meet in Ottawa between June 13 to 17 at the CES Conference!