LATEST NEWS
MAY 9, 2021
Circum is proud to take part in C2021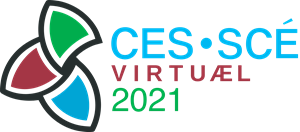 Circum has actively supported the Canadian Evaluation Society for 20 years. In 2021, Circum joined the conference of the Society through its volunteer commitment as well as by contributing as a sponsor to the gamification competition created by the organizers of the conference. The gamification competition will award three prizes, namely $100, $200 and $300 to the charity of the winners' choice. Conference attendees must enter the gamification code to earn points. Today, Circum's code is "HolisticGrowth" and is worth 500 points!
---
Previous news
---
Would you like to receive the Circum Network communiques?
Leave us your e-mail address. We will use it only for this purpose.